By Dr. Mark Eckel
[Ed. note: This article is part of our series of weekly reflections, called Deep Down Things, published on Wednesdays. This is an abridged version of an article originally published in the online edition of The Englewood Review of Books, http://englewoodreview.org/. The full version can be found here.]
How much do we need longevity in a place to build physical, visible relations with others?  How necessary is the day-in, day-out connection with people who know us best—in all our moods, situations, and interactions?
From the beginning we have been rooted to the ground.  We are meant to have a place and know it well. We are called to help make our place flourish. This connection with a place produces thoughtful reflection. All people should be reminded of where they came from (the ground) and where they are going to (the ground). We are participants with God in managing the creation. We must come to know our place—our setting, our neighbors, and our culture. For the believer "this world is my home, I'm not just passin' through," contrary to the gospel tune.
Connection between people and place has its origins in the book of Genesis. God uses wordplay in Genesis 1-3 to suggest the importance of the connection between adam (man) and adamah (ground). We are tied directly to the ground. God created ground (Genesis 1:10), establishing the physical basis upon which his creatures would live (1:25). The ground belonged to God and he sustained it with water (2:3-6). Man was brought from the ground to work it (2:5). The ground would then produce food for human sustenance and pleasure (2:9).
After sin, maintenance of the ground involved hardship and toil (3:17). Before the Fall, man brought fruit up from the ground (2:5, 9). After the Fall, man would go down to the ground (3:19). The curse on the ground by God was not left without its comfort or "rest" brought by Noah whose name means just that—"rest" (Gen 5:29). After the flood God promises he would not again destroy the ground (7:23; 8:21). Even Noah is called "a man of the ground" (9:20). And from this lineage would come Abram, through whom "all peoples of the ground would be blessed" (Gen 12:3). John Milton called being displaced from our place in the Garden of Eden "Paradise Lost." What was lost, however, will be regained [2]. Not only will believers be fully restored to their original state as "Adam," but the ground ("adamah") too will be returned to "the garden of Eden"[3]
God's intention for humans was a linkage to their origin, the ground. Communities spring up because there is a common commitment to place by the people who live there. The piece of land we call our own will survive us; we who have but 70 to 80 years of life to live. It would seem clear that our best efforts on this earth in this life, should focus on loving our neighbor by taking care of our place. Yet, beyond our current responsibilities toward others, we must prepare our place for the next generation and the next generation for our place.
---
[1] Michael Pollan, A Place of My Own: The Education of an Amateur Builder. Random House, 1997, pp. 51, 41, 39.
[2] Genesis 28:14-15; cf. 1 Kings 8:34, 40; 13:34; 14:15; 2 Kings 21:8; 25:21; Nehemiah 10:37.
[3] Ezekiel 36:24-30, 35; cf. Jeremiah 31:33-34; 2 Corinthians 5:17; Hebrews 8:8-12.
---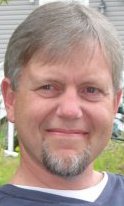 Dr. Mark Eckel is Dean of Undergraduate Studies and Professor of Old Testament at Crossroads Bible College, Indianapolis, IN. For over 25 years Mark has served the Christian education community as a high school teacher, college professor, and international speaker. Mark's responsibilities have included daily instruction, curriculum development, mentoring teachers, and conference speaking on Christian education issues in hundreds of venues. In 1995 Cedarville University selected Mark as the Delta ChiTeacher of the Year. You can read more of his writing at www.warpandwoof.org.